History
At Christchurch Infant School, we aim to make the teaching of History relevant and interesting to young children.
Children's awareness of the past is explored through the use of pictures, stories and artefacts. In our teaching we make links between historical study and the children's own experiences or those of their extended families.
Take a look at what we've been up to, below.
Black History Month
In October we will be celebrating Black History Month. It is a time for us to focus on amazing people from history who we may not have heard about before. We will be talking with the children about the importance of seeing people from different backgrounds in the stories we read, the music we listen to and the programmes we watch. If you would like to support your child's learning in this area CBeebies on BBC have a great range of age appropriate material for children.
https://www.bbc.co.uk/cbeebies/curations/black-history-month
​

Year 1
In Year 1 we had lots of fun learning about dinosaurs! We learnt about the Triassic, Jurassic and Cretaceous periods and which dinosaurs were alive during those times. We made timelines to show show how the dinosaurs changed and evolved. We even had a Dinosaur Dome and guess speaker come in and tell us all about dinosaurs and how they lived. We also held real fossils which were over 60,000,000 years old!
We then did lots of learning about Mary Anning, an incredible fossil hunter and local celebrity! We researched her life and looked at the fossils she discovered and discussed why they were important. We made leaflets to ​tell people all about how important and special she was.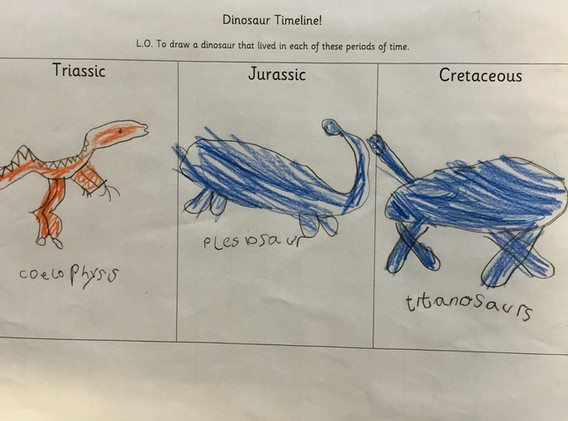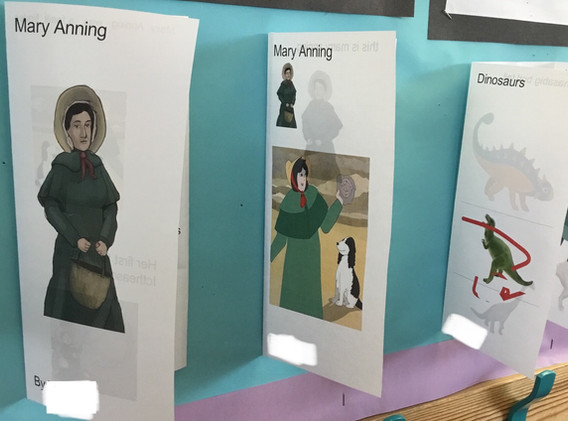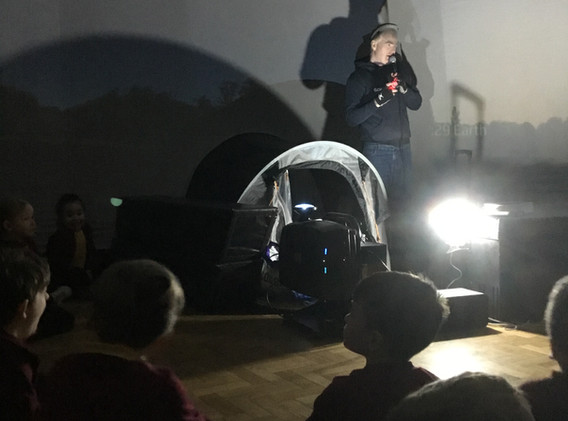 Year 2
In Year 2 we had lots of fun learning about the 1600s! First we learnt about Guy Fawkes and the gun powder plot against King James I. We sequenced the series of events leading up to the discovery of the plot and Guy Fawkes's capture!
We then started learning about the Great Fire of London. We had a visit from Samuel Pepys and learnt about the series of events that lead to the fire spreading so much. We compared 1600s London to modern London and learnt how things changes in London after the fire and the way it impacted buildings.